Administrator
Staff member
Trusted Uploader
Weapons are one of the key elements of
Rules of Survival
as well as any
Battle Royale
game. It's the first priority for jumping on the map and the only thing keeps you alive through the game. Therefore, thoroughly understanding each type of guns will be a necessary condition for you to start Rules of Survival.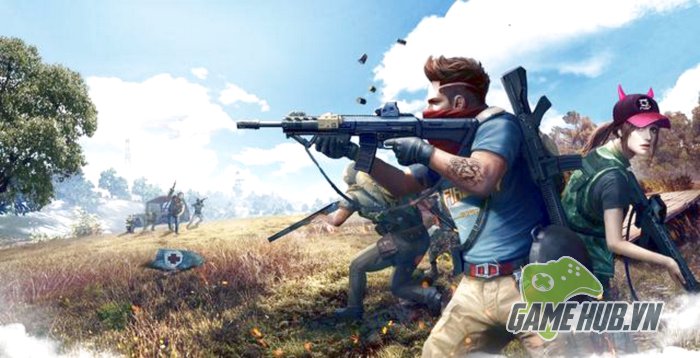 ​
Pistol
This is, not much to say, the least attractive weapon, no matter which style you play. However, when you first jump down and have nothing, picking up a Desert Eagle or G18C is much better than having nothing. G18C has high rate of fire but less damage, in contrast to Desert Eagle which is slow but powerful. If you have the ability to fire accurately on each shot, DE is for your choice.



SMG

PP19

PP19 is the most damaged weapon of SMG but has a poor effective-range and the number of bullets per mag is 35 – less than any other SMGs. Therefore its strength is most apparent when used for short range.
​

MP7
In spite of its lower recoil than PP19 and the ability of operating with 40 bullets, MP7 does not cause much damage. Its suitable effective-range is from 10 to 50 meters.

Thompson
This classical gun is one of the weapons that has the largest number of bullets per mag and the highest rate of fire in the SMG category. If you do not have the ability to fire accurately on each shot, Thompson is the best choice for you.

Rifle
MA41
MA41 is a common weapon and quite comprehensive, but it is not really good at a particular side in the
Rules of Survival
. That is why it becomes a gun any newcomer should use. Good effective-range, medium recoil and good moving capacity are the advantages of MA41.

AK47
As other games, AK47 is considered as a weapon that has high damage but high recoil. Although it has better effective range than others, it is absolutely difficult to capture targets. Therefore, players whose the capacity of controlling the recoil as well as not moving too much while shooting can take control of this powerful weapon.

AR15
This is the perfect choice for anyone who is lucky enough to own it. High stability, good effective-range and high rate of fire are elements making AR15 the dominator of Rules of Survival. If you own this weapon, you can forget all others.

GameHub will continue to have instructions on Rules of Survival for readers in future.
Readers can also participate in discussions with Vietnamese gamers here: