From small chargers to heavy luggage, Travelers carry a lot with them. Therefore, there is a high possibility of losing something during the move.
You can lose a lot of things during travel. It can be quite painful if you lose your important things, There are many methods, such as Pen-Paper, to keep track of your belongings while traveling, but that method doesn't work and you will lose it . For example, make a list of your travel items and the number of bags you carry, but that list could get lost.
In this age of technology, we don't have to use pen and paper to make lists. If you do, then while traveling you have to carry a pen to jot down that list and if lost it will waste your time and spoil your enjoyment.
There is an effective method to track your journey. We as humans carry our smartphones with us all the time. All that can be said is that we can forget things while traveling, but it is very difficult to forget our smartphones So this is an app that can be useful to keep track of your things.
All you need to do is just have the
My Stuff Organizer: For Home Inventory Management
app on your device. The app will help keep track of the things you're traveling with and manage your purchases while traveling.
This free and easy-to-use app helps you keep track of your stuff while traveling. How to manage everything with this My Stuff Organizer app?
1. Download "My Stuff Manager: For Home Inventory Management" to Track Everything Instantly.
2. Select Category / Place / People / Borrowing Options to add content
3. Click '+' to add your Content
4. Add a photo of the item
5. Name your tool
6. Add/Select category
7. Add Purchase Date & Warranty Date
8. Add the cost of your tool in another currency
9. Know "Where Is My Content" or Who It Is For
10. More info to keep track of your things
11. Edit/Delete Content/Category
12. Share your content details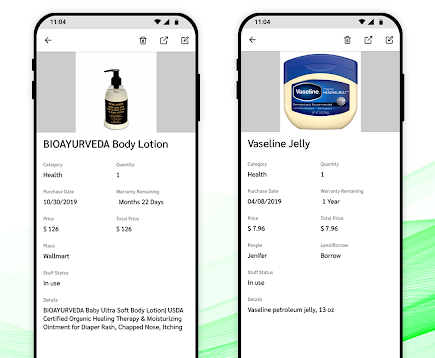 BONUS Features of this Home Inventory Management App
Backup and restore data quickly
Warranty/Warranty Reminder
Categorize everything
Total cost for each tool type
Share details about your personal things with anyone using this Inventory app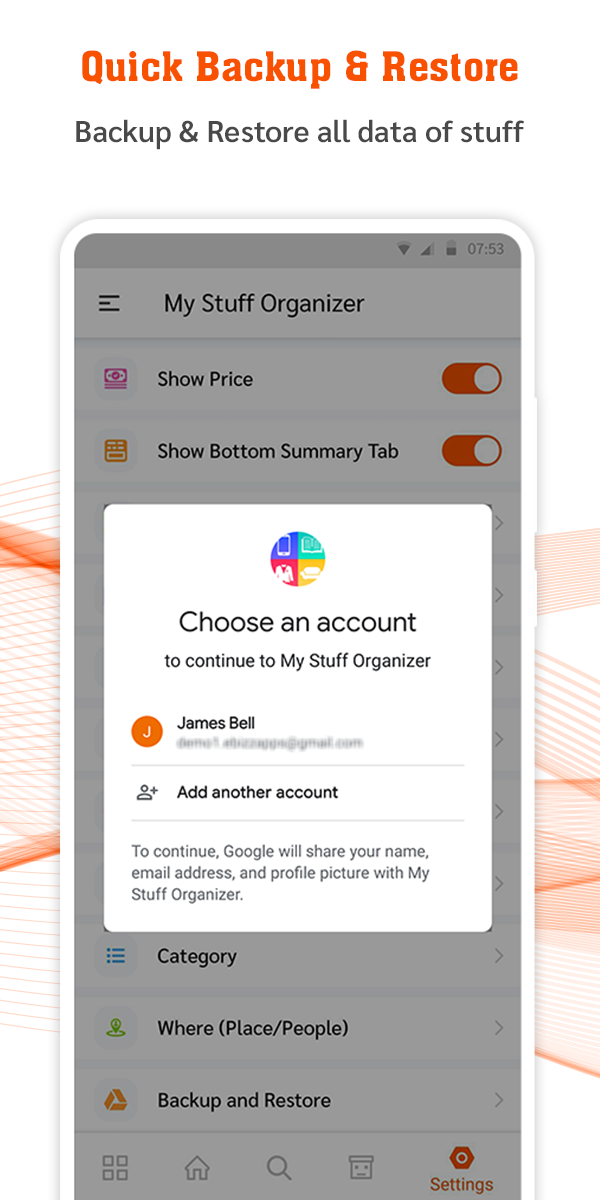 This Inventory Management app helps you keep track of anything whether it's a Makeup Set, electronic product or any product you bought while traveling.
The application has a barcode feature. Adding an item's barcode in the app helps you keep track of your things by simply scanning that barcode. If your things don't have a barcode then don't worry, the app can generate a custom code and you can use it for your stuff.
This App Not only organizes everything, but this Expense Tracker App also helps you:
Add Purchase Date, Price & Location from where you bought it
More details Warranty-Guarantee
Keep track of your everything
Find your favorite content using Search Option
Shopping is a shared hobby, but you also need to keep your hands tight! Anytime organizer app (inventory app) will help you keep track of your budget and help you keep track of your expenses.
In this inventory management app, you don't have to worry about data loss. You can easily back up your data from anywhere.
You can use this app while traveling and smartly track your content using it. The app helps you keep track of your belongings, its expenses and more.
Instead of using the handy methods of pen n' paper, just download "
My Stuff Manager: For Home Inventory Management- All In One Organizer
" and keep track of your things NOW!